Christine Feehan's new book!
Covert Game ~ Review and GIVEAWAY
I'm so excited to be sharing Christine Feehan's new book, 'Covert Game' today I'll be sharing my review and GIVEAWAY! But first, a bit about the book.
Covert Game is the 14th GhostWalkers' novel, and the 589632 book Christine Feehan has written… Okay, she hasn't written that may books. This is actually her 75th books!!  YOU GUYS!!  How does she do it? How can she write so many novels so many series and wonderful characters and keep them all straight?? As many of you know, I'm still new to Feehan (I know…*hangs head in shame*) But I climbed out from under my rock and I am addicted! I requested this book knowing I hadn't read the previous novels… Why you ask… I wanted to see just how standalone these novels are. I have shared a couple of her books on the blog when they were on sale, that wasn't the first in the series but that looked really good. I figured if I was clicking I'd share with you guys. So I wanted to jump in, in the "middle" of a series to see. Could we really enjoy it without reading the previous novels?  I hate spoilers so, would it ruin the previous books so much that going back would be a waste of time?
Well…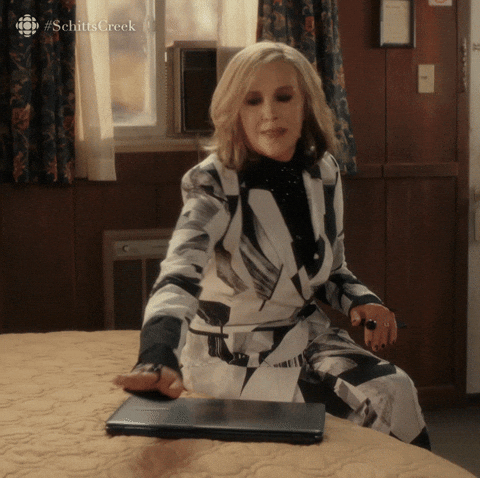 Covert Game shines a light on the Ghostwalker Gino. With a traumatic past, that sculpted him to be a killer. Paired with the Ghostwalker program and you have one very dangerous and lethal man. Our male protagonist Gino *queue the wolf whistle*  is an old school alpha. Bossy, demanding and at times way too overbearing. But hey, some girls like that in a man. I mean Zara sure does! He may not be my favorite pick from all the Ghostwalkers but Gino and Zara are perfect for each other.
If you're familiar with the series you know that Whitney isn't going to let the Ghostwalkers just keep Zara. If you're new to the series, Whitney is a bit of a mad scientist and creator for the Ghostwalkerprogram. He prides himself in his "patriotic" work. He's especially proud of what he's created Zara for. Without giving too much detail I will say that Zara is very special and contains something so important, that Whitney will stop at nothing, until he get's what he wants.
The novel actually begins like a movie would…  a gorgeous woman, dressed to the nines… on her way to some unknown destination. Where we are thrust into a dangerous game of cat and mouse. From the very beginning, we get an instant sense of foreboding… the dangers alone would have anyone on the edge of their set. But once we meet Bolan Zhu we know we are in for one very long dark and captivating ride…
I found I really enjoyed my first Ghostwalkers novel. Feehan creates an epic journey. The action is choreographed so precisely that I found myself caught up in the moment and holding my breath. My only complaint would have to be that I found it a bit repetitive at times and I found that it did stall out for while in the middle where I just wanted something to happen. Though is that just me being addicted to action and suspense? Maybe it's my "anti angst" mood I've been in…
Anyhow… to answer my questions
"Could we really enjoy it without reading the previous novels?" 
"would it ruin the previous books so much that going back would be a waste of time?"
Even without reading the previous stories you get a feel for each character, their love and loyalty for one another and yet. I don't feel like their books will be spoiled when I go back to read them. Which I totally will! If anything just the bits and pieces I was given only intrigued me more.  Yes, I know who ends up with who so far and I know what some of their "abilities" are. But don't we always know who will end up with who? It's definitely about the journey with these characters and I can't wait to dive into more or the Ghostwalkers.
My rating ~ 3.5 stars
I received an ARC of Christine Feehan's new book, 'Covert Game' provided by the publisher for an honest review 
═══════════════
Purchase links
Amazon US | Amazon UK | Amazon CA | Amazon AU
iBooks | Books A Million | Barnes & Noble
═══════════════
If you're still unsure and want to get a taste of Christine Feehan's new book, 'Covert Game' click the image below to read the first chapter
Christine Feehan is the #1 New York Times bestselling author of the Carpathian series, the GhostWalker series, the Leopard series, the Shadow Riders series, and the Sea Haven novels, including the Drake Sisters series and the Sisters of the Heart series.
Can I interest anyone in Christine Feehan's new book 'Covert Game'
***GIVEAWAY CLOSED***
Congrats kt56*****@yahoo.com The winner has been notified and has received her prize
To be entered to win an ebook copy gifted from Amazon,
Pop over and like and comment on my Goodreads review found ►HERE◄
 Leave a comment below telling me if this is your first Christine Feehan novel AND what your Goodreads profile name is (for confirmation step one has been completed)
 Must be a blog follower (click the "follow" button found on this page if you aren't following yet!)
*Must complete all tasks. Must be a follower of the blog. You will be required to provide the email you follow the blog with. US only, because I can only gift the US publisher's edition. No purchase necessary. The publisher and Christine Feehan are in no way associated with this giveaway.